Bush Medicine of the Bahamas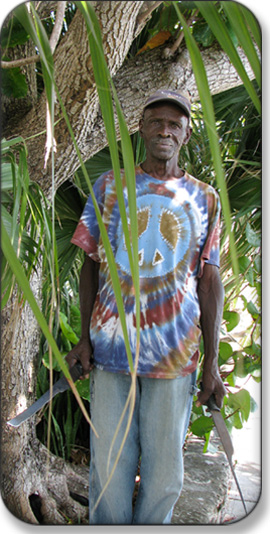 Winner of Mary W. Klinger Book Award for outstanding book of the year, by the Society for Ethnobotany (2012), and
James A. Duke Excellence in Botanical Literature Award Finalist (2012)
A comprehensive book on Bahamian Bush Medicine
Excerpt from the Introduction of Bush Medicine of the Bahamas
— McCormack, Maier, and Wallens
Buy the book
"Ancient wisdom about medicinal plants is quietly slipping away. Most indigenous healers and practitioners of plant medicine are elderly and belong to the last generation of indigenous people to have fully learned plant medicine. In the rainforests of Central and South America, most remaining medicine men and shamans are at least 70 years old. Members of the younger generation in native cultures are rapidly losing interest in learning what the local medicine man (or woman) knows. They are lured away by the attractions and distractions of the modern world, while at the same time separating themselves culturally, spiritually, and pragmatically from centuries of plant knowledge. In the process they lose more than valuable knowledge—they lose their cultural and spiritual traditions, and their connections with the land. And it is these connections with the land that help preserve ecosystems."
"We discovered that the knowledge of bush medicine is also held mostly by the elders, now in their 70's and 80's. They are the last living repositories of a unique system of plant medicine. . . "
Profit from book sales is used to support on-going bush medicine research on South Andros, Bahamas. Alternatively, you may wish to find out more about our new research on South Andros and make a tax-deductible donation.
Bush Medicine of the Bahamas: A Cross-cultural Perspective from San Salvador Island,
including Pharmacology and Oral Histories Read more ...

harvesting bush medicine


© Tim McCormack


lignum vitae



preparing bush tea


© Tim McCormack
Follow author updates and comment on Facebook .